It's sunny and WARM for the first time in forever here in Enumclaw, and it has me thinking about SUMMER! With summer comes delicious, fresh, and healthy meals with ample opportunity to incorporate the fresh produce from your garden. One of my favorite, versatile, refreshing things to add to recipes is basil. Sure, you can buy fresh basil at the grocery store, but you either buy too much and it goes bad, or you buy too little and end up needing more, spending $$$ in the process. Wouldn't it be easier to just grow your own and be able to walk over to your basil plant, snip off some leaves, and add them straight to whatever you're making? No need to go to the grocery store! Whether a beginner or novice gardener, growing your own basil year-round is possible, and we'll teach you how with this Basil 101!
Basil is one of the most popular herbs for home gardeners to grow. And there's a reason for that: it's easy to grow, and a fragrant and flavorful attraction for the bees. It can also be grown year-round, no matter where you live. If you live in climates that get frost during the winter, simply bring your basil plant inside, where it will continue to thrive! Be sure to keep your basil plant in an area where it can get 6-8 hours of sunlight per day and stay at a temperature of ~75-80 degrees Fahrenheit.
Select Your Basil Variety
While there are several different types of basil, the most commonly seen and easy to obtain variety is Sweet Basil. This basil will go nicely in any recipe, and is an overall easy place to start. If you're wanting to branch out, you can grow Purple Basil (less sweet variety), Lemon Basil (lemony taste), or Thai Basil (known to have a mild licorice taste).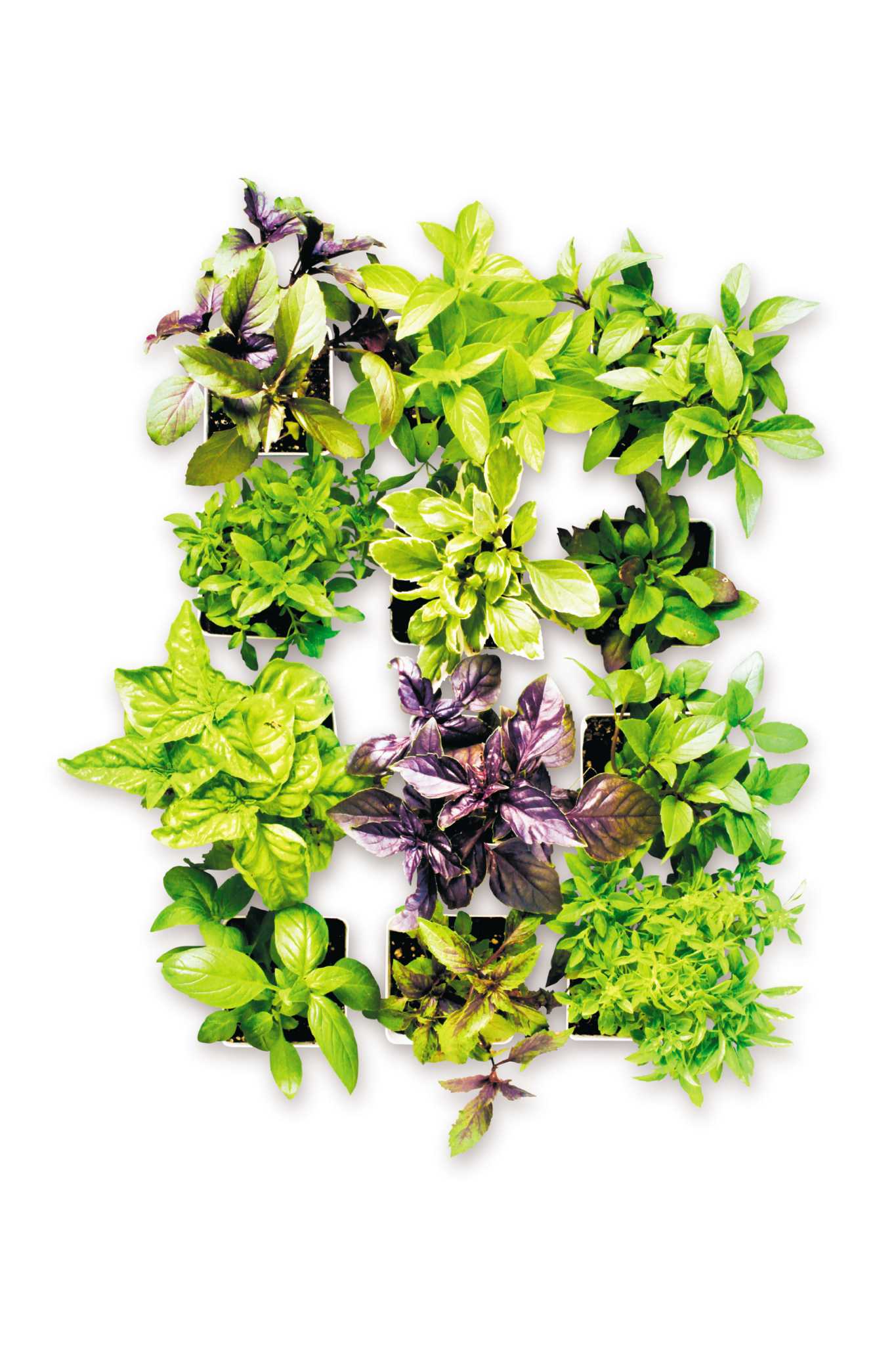 How Much Basil?
Because of the amount of basil we use in our kitchen, we grow a LOT. We have probably 4-5 basil plants going at any single time, more in the summer when we have them in the raised beds as well. If you are only planning on using it sparingly, you could get away with 2-3 basil plants.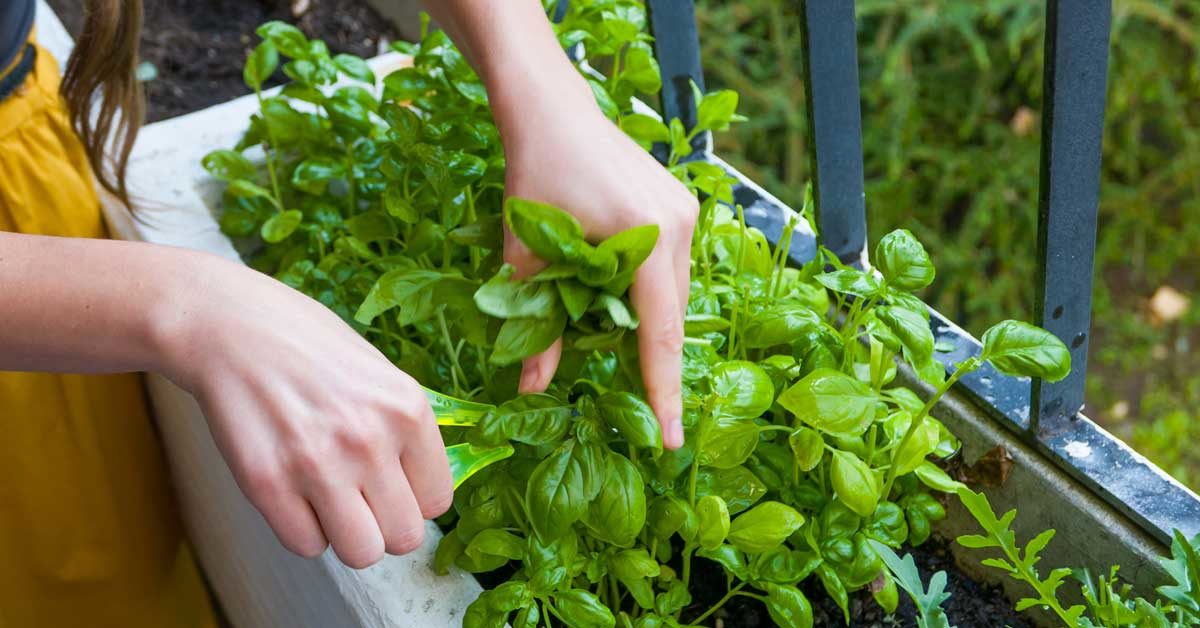 Planting the Basil
If you are planning on planting the basil outside, be sure to start your basil seeds indoors, about 6 weeks before the last frost. You can find out your local expected frost date here. This date is an arbitrary date, determined based upon averages over the last several decades. I recommend starting basil in a small seed starting container, as it helps regulate the best moisture and temperature for the seeds to germinate. We used these. Alternatively, if you are planning on growing basil indoors year-round, you can plant directly into the container you will use permanently. I recommend selecting a small pot for each plant, approximately 10 inches in diameter. This is an easy size to move around according to where it will be getting the best light. You can read more about starting seeds indoors here.
Put potting soil into your container, up to about an inch or 2 from the top of the container. Plant the seeds 1/4 inch deep. If you are planting the basil outdoors, be sure to plant the seeds about 10-12 inches apart. Basil plants will grow ~12-24 inches tall at maturity.
Caring for the Basil
Basil plants prefer moist soil, so water frequently enough to maintain moist, but not sopping wet soil. The seedlings will start to grow above the soil after about 6 weeks. Once the seedlings have produced their first set of 6 leaves, be sure to prune right to the point above the second set. This helps encourage the basil to branch and produce more leaves. You can continue to prune the basil plants this way, cutting back to the first set of leaves, to continue to encourage growth.
After another 6 weeks of growing, you might consider cutting off the center shoot, as this is where the basil will flower. However, this is optional. The flowers can simply be cut off if they do appear.
Additionally, basil likes nitrogen-rich soil. Be sure to occasionally add fertilizer with nitrogen to the soil to ensure the basil is getting the needed nutrients. I like this fertilizer.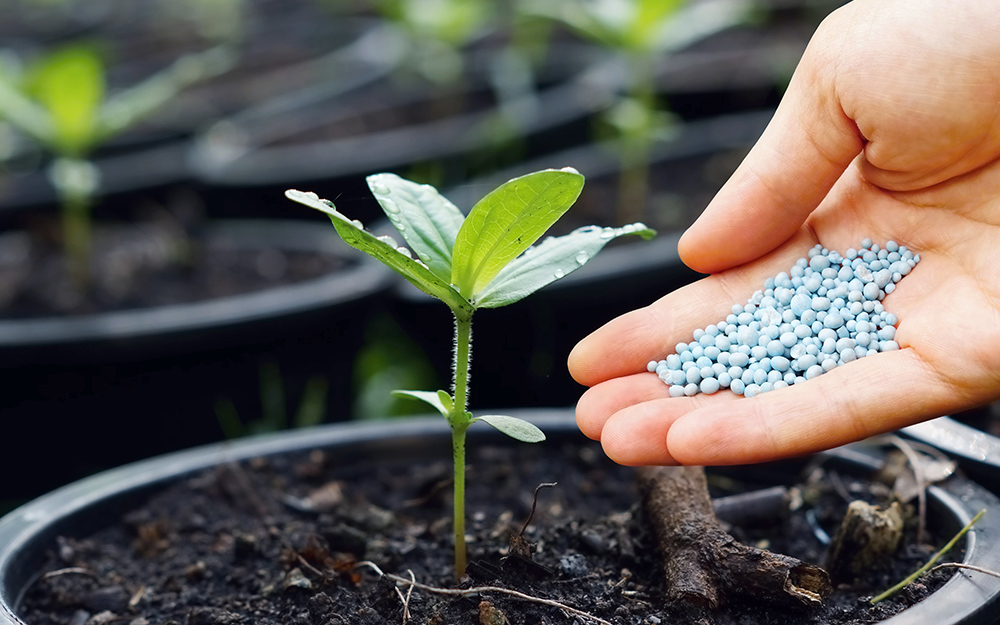 If keeping the basil indoors, be sure to rotate the basil plant every time you water it to ensure it is growing evenly on all sides.
Harvesting the Basil
You should start harvesting leaves from the basil plant as soon as the shoots are about 6 inches tall. It has been said that basil is at its sweetest and juiciest in the morning. Therefore, it's recommended to harvest leaves in the morning. The more you pick the leaves (but be sure to leave some leaves for photosynthesis to take place!), the more you are encouraging the basil to grow.
What to do With the Basil?
The easiest and best way to store the basil long-term is to freeze the leaves. This preserves the flavor best, in my opinion, and makes it easy to pull out and use in a recipe in a pinch. Be sure to freeze the leaves in an airtight plastic bag or container.
Another, more involved process for storage is drying the basil. However, this method will make the basil lose some of its flavor.
To dry basil, simply cut the stems and gather into small bunches. Tie these bunches together with a string, rubber band, or tie. Hang the bunches upside down in a warm, well-ventiliated area that is away from direct sunlight (the darker, the better!) If needed, cover them with a paper bag or cheesecloth to keep the dust off of the leaves. The leaves should be dried within 2-3 days, but if they are not yet fully dry, you can place them in the oven on the lowest heat setting, with the door slightly open. Be sure to flip the leaves and check on them frequently.
With the abundance of basil harvested, what all can you do with it? The possibilities are endless! One of our favorite things to do is to make an herbal vinegar. My go-to recipe can be found here.
Another staple in our kitchen is fresh basil pesto. I recommend this recipe for a quick and easy way to whip some up. You can drizzle this pesto on top of pasta and fresh tomatoes from the garden for a simple dinner, or even on top of some toasted bread with bruschetta, another great recipe to use basil in!
Now that you've got dinner ready, you need a drink to go with it! Basil is a great addition to many mixed drinks. My favorite refreshing summertime drink is a basil gin smash. You can find the recipe here.
Looking for more basil recipe inspiration? Bon Appetite has a list of 43 recipes that would be great to try! Comment below with your own go-to basil recipes that we should try!